Graduate education stands at the very heart of Tsinghua's mission as an open comprehensive research university. In this website is the overview of Tsinghua's graduate education with its regular and international programs specially designed for Chinese and international students.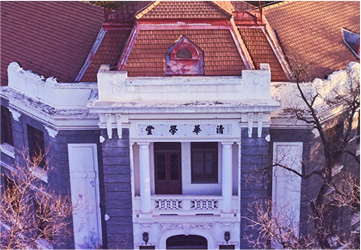 Graduate education at Tsinghua dates back to the 1920s. The establishment of the Graduate School in 1984 was a milestone in the development of graduate education and marked the beginning of flourishing of advanced education at Tsinghua. Over the decades, both master's and doctoral programs on academic and prgressional degrees are offered at the university. And the past years has witnessed Tsinghua's continuous efforts to improve the quality of graduate education to stand as a top research university in China, with a special emphasis on research and creative thinking.
For over a century, Tsinghua has prepared men and women for truly extraordinary career achievements. We hope your study at Tsinghua will be an exhilarating and rewarding experience.
The Tsinghua campus is a beautiful backdrop to learning and research and "Life at Tsinghua" goes well beyond the classroom. The University prides itself on its vibrant and enriching campus community, with more than 200 student associations and organizations. Events such as the on-campus marathon, talent show, international student Gala Night, and the international cultural festival, have become hallmarks on Tsinghua's annual calendar. Countless experts, innovators, and international business leaders come to Tsinghua each year to give open lectures and talks, and participate in international conferences. International students at Tsinghua are active and valued members of our community and rich campus life.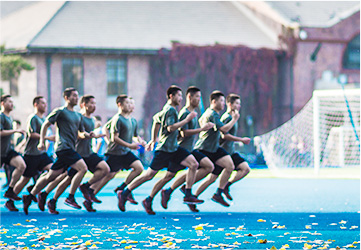 Studying at Tsinghua and living in Beijing, international students experience the dynamism of China and its endless possibilities. Understanding China is imperative for aspiring leaders as they become true global citizens. Through trips, internships and everyday life in China's vibrant capital, international students develop a deeper understanding of China that can only be gained through experience. By joining activities, sharing meals, playing sports, and attending class with world class students who come from every province in China, international students learn alongside China's future leaders and develop friendships that will last a lifetime.

To help everyone in our community feel at home, Tsinghua has the International Students & Scholars Center (ISSC). The ISSC staff foster an environment in which every international student and scholar can thrive by ensuring that the international community is strongly supported and well represented at Tsinghua. The Center is a hub of information and resources for the international community, providing help and guidance on immigration and visas, residency, university services, campus life and cultural activities.